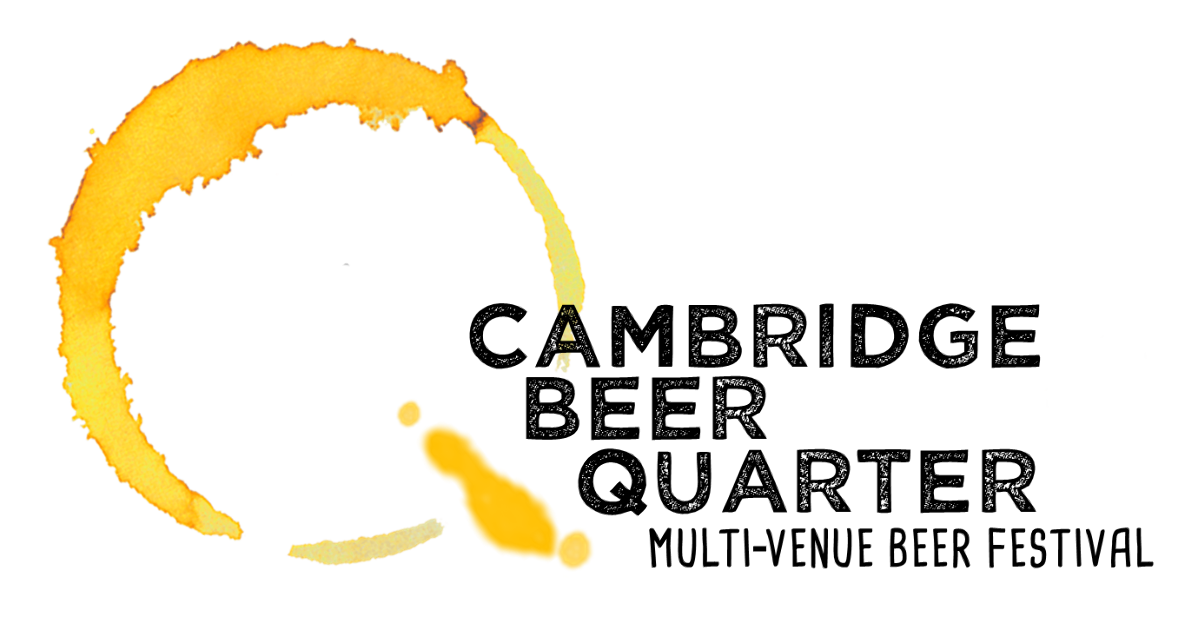 250+ REAL ALES,
CIDERS & CRAFT BEERS
Available across 7 great venues
THE ALEX
Independently run craft beer and ale house with hidden garden and the best burgers in town!
Opening Hours: Mon-Sat Midday to 11pm, Sun Midday to 5pm
THE PETERSFIELD
With its relaxed décor, tempting menu and friendly service, the Petersfield is ideal for all social occasions, from a meal out with the family to a relaxing pint at the end of the week.
Opening Hours: Mon-Fri 12-11pm, Sat 11am- 11pm and Sunday 12pm -9 pm.
THE KINGSTON
Newly re-opened in early March and back to it's roots as a traditional free house and 'proper pub'
Opening Hours: Mon-Thu 11.30am-11pm,
Fri & Sat 11.30am-late
MONDAY 3rd to SATURDAY 8th JULY
About the 2nd Annual Cambridge Beer Quarter
After the success of our first ever joint beer festival back in May 2022 and winter festival in November, we are back with our 2nd summer Cambridge Beer Quarter!
It will be taking place between the 3rd and 8th July and throughout the week will be a myriad of different events, tap takeovers, meet the brewers, music, food and so much more!
This time we are also adding a seventh venue, The newly re-opened Kingston Arms to the tour.
Each venue brings something completely different to the table. Scroll down to see THE LIST OF EVENTS and when and where they will be happening.
What's more is, with your help, we can raise vital funds for local charities.
More information on each charity can be found below. All money raised across the seven venues will be pooled and divided equally to the charities.
For the full list of beers and ciders that will be available check out the BEER LIST below.
Keep an eye on this website for updates and on the individual pubs websites and social media.
If you have a question drop us a note in the contact form below or message us with #cambeerquarter
The Pubs and where to find them: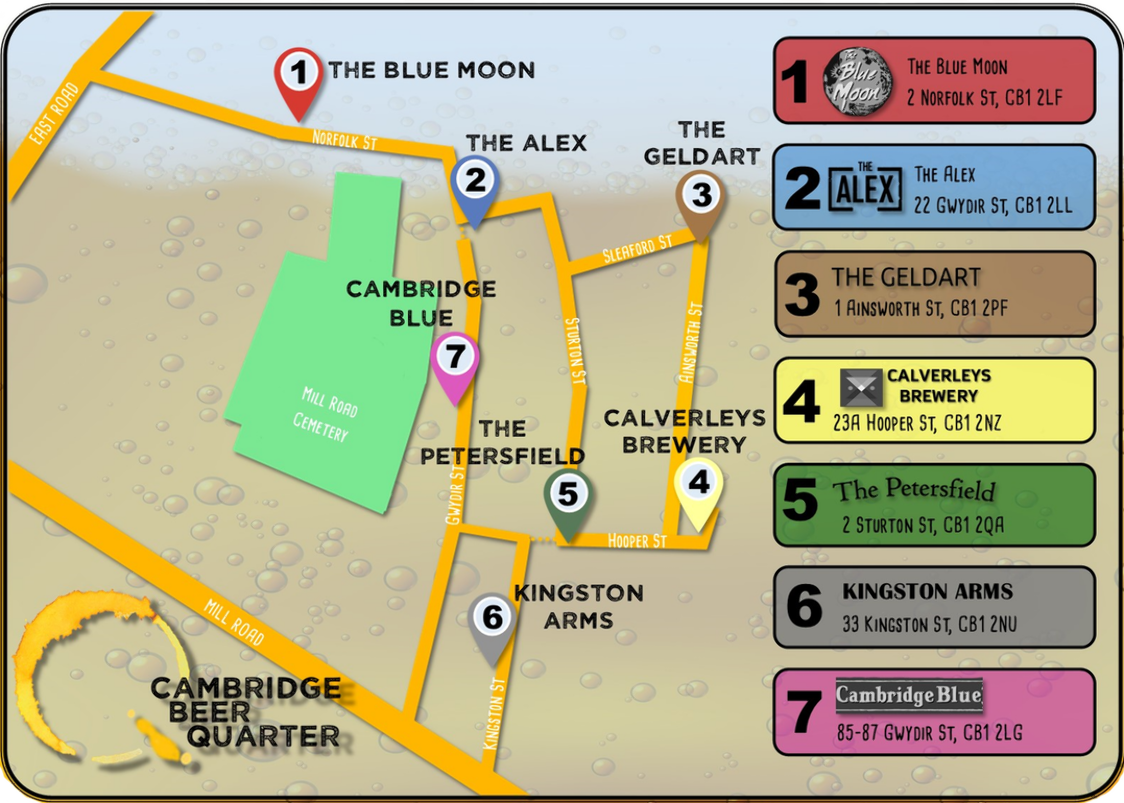 Be sure to pick up a programme and get a stamp in it from every venue.
Once complete you can be entered into our prize draw for great prizes!
November 2022
BLUE MOON: Quiz Night from 7:00pm - 9:00pm
Our regular quiz night with prizes to be won.
BLUE MOON: PunkitUP PR presents... at 7:30pm for 3 hours
The Forfeit + The Forsaken £5 on the door.
BLUE MOON: Indie Pop All-Dayer at 2:00pm for 8 hours
*SOLD OUT*